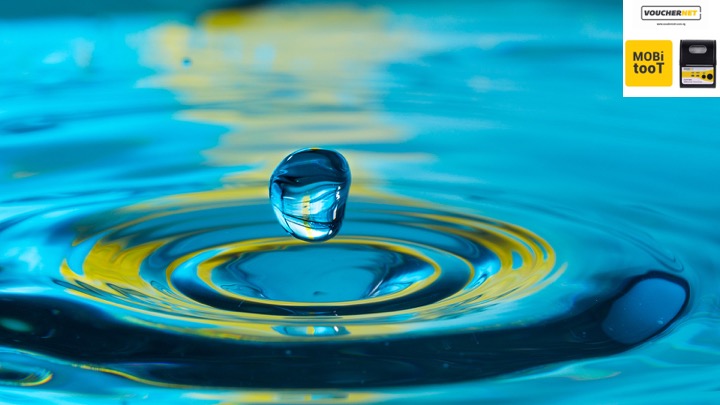 V The Principle of Little Drops. 

Have you ever heard of the saying "little drops of water make a mighty ocean"? Well, in every facet of life, I believe so strongly about little drops. From the rewards you get from exercising little by little every other day, to eating food for your body daily and for your business venture. This saying is analogous to another popular saying "Rome was not built in a day"! Yes, nothing you see that is magnificent, successful and great started big! From the sprawling multi-billion Dollar Dangote Refinery and his sprawling business empire, to the wealth of Jeff Bezos of Amazon, the richest man in the World, everyone started small. From the small business idea that was generating very little, to business empires that employs people enough to create a small country. We must value humble beginnings. 

So when a client of ours told us that she has invested N80,000,000 (eighty million Naira) with us and cannot see her profit, we sent her statement for the 3 years she had been trading with us. We had to quickly correct her. She actually started her business with Voucher Net to sell recharge cards with N200,000 (two hundred thousand naira) three years ago. So, she had only invested N200,000 and because of the frequency of her transactions, in 3 years she had turned over the money to a total of N80,000,000 (eighty million Naira)! Her wallet was getting empty every 2 – 3 days meaning she was making about N200,000 sales of recharge cards buying from Voucher Net at the discounts every 2 – 3 days. Now here is the funny bit. Each time we tell people that they can earn an average of 4% on every transaction, they ask us : what about MTN?" and we tell them well, "MTN is 2%". They start saying "it is too small" and we "should increase it". Well, we cannot increase it without hurting our business. We are already giving 6% on Glo and 4% on Airtel and 9Mobile. Our business is running on just under 2%. It is from this 2% we pay our staff salaries, our developers and maintain our infrastructure while paying for our utilities and staff medical plans and insurance bills, as well as our promotional items we give for free. While we make under 2%, you our clients make about 4% and slightly more. 

For the sake of simplicity, let me show you what this 4% has done for our client which she did not realise. Let us call her Miss Bianca. So, Miss Bianca earned an average of 4% on her turnover, which at the end of last year was slightly over N80,000,000. 4% of N80 million = 0.04 x N80,000,000 = N3,200,000. This means in 3 years she earned N3,200,000 (three million two hundred thousand Naira) as profit and therefore per annum she earned3,200,000 / 3 years = N1,066,666 per annum. This means her N200,000 was generating N1,066,666 per annum. If we try to see this in terms of Return on Investment (ROI) = 533%. This means in 1 year, Bianca earned more than 5 times or 5.33 times of her N200,000. Let us translate this to a monthly income.  This means N1,066,666 / 12 = N88,888 per month. Bianca was trading with N200,000 just selling Airtime and data and some bill payments which she buys from Voucher Net at an average of 4% discount. With this little discount (little drops) she has created an income for herself that enables her to earn N88,888 per month! Mind you, she still has her N200,000 cash!

Bianca can comfortably employ someone as a sales person and pay the person N30,000/month and still have N58,888 for herself! She can actually also find another location where she can invest another N200,000 from the revenue she is making to repeat the same earning over and over. If Bianca has 3 locations, she can employ 3 people comfortably, pay them a decent N30,000 per month and have at least N174,000 per month for herself. Please can anyone tell me how many graduates are earning N70,000 / month in this country? Or any bank where you can keep your money and after 1 year your money has an interest rate of 500%? But it is so easy to dismiss the 4% discount on the average, that you can earn selling Airtime because they see just 4% and fail to understand that it is 4% on your effort and not 4% interest rate. Turnover is effort. You need to grow your clients base or locate yourself in a place where you can get high turnover and patronage. Little drops make a mighty ocean. This is why our effort is aimed at growing our user base. We earn only about 2% but it is that little 2% we value so much that we do what is necessary to make sure that our solution is efficient and attracting new users everyday so we can all share in the mighty ocean that will definitely materialise because of our consistency in improving on our solution. 

You may not have N200,000 like Bianca. But even with N5,000 (five thousand naira), you can repeat exactly the same thing as Bianca. If you turnover N5,000 fifteen (15) times in a day, that is N75,000 turnover daily and that will earn you N3,000 every day which translates to N90,000 per month! Are you looking for a job or trying to make ends meet, or just a side income to sustain yourself in school? When you understand the principle of little drops, you will think again about why you didn't start trading with MOBitooT all this while!